Venue Guides / Venue Guide
Venue Guide: Colours Hoxton
Everything you need to know about the new East London venue…
Opening its brightly coloured doors in September 2019, Colours is an exciting new multi-arts bar and club on Hoxton Square with a full spectrum of events including live gigs, culture events and inclusive club nights.
Here's what you need to know!
Address: 2-4 Hoxton Square, London, N1 6NU
What's it like for live music?

Showcasing global artists on the cusp of stardom, alongside underplays from established acts, the venue will house a top of the range D&B Audiotechnik PA System, bringing the hottest in Nu Jazz, Hip Hop, Soul, Electro Pop, and R'n'B to East London. With performances already confirmed from BBC 1Xtra favourite RuthAnne, disco-pop duo Ekkah, indie rockers No Hot Ashes, Sheafs and Last Dinosaurs, plus rising R&B talents Olivia Nelson and Rachel Foxx, the eclectic line-up will set music fans alight. Colours launch week includes a live performance from North London's Mae Muller, for a set of unapologetic female-empowered pop.
Talk to me about their cultural programme
Alongside its music programming Colours, will champion London's most vibrant curators and collectives. TThe venue's SuperCulture room will host cutting-edge cultural events every weeknight. Ranging from DRAG LAB: LGBTQI+ Social Mixer, Aural Pleasures to Adult Sex Ed, expect the unexpected in the SuperCulture calendar. During the day time, it will serve as an incubator for invited local artists and creative networks, providing a free space for collaborators to host meetings, rehearsals and record podcasts.
What are the daytime vibes?
The venue opens from 12:00, becoming a buzzing hangout for local freelancers and creative groups. Check their website for how to apply for Colours Creative Club membership, which gets you discounted food and drink, plus free meeting room hire and extras like free podcast equipment access.
What about club nights?
In addition to the live shows, Colours will bring a selection of genre-spanning club nights, with residencies from inclusive LGBTQ+ Bollywood powerhouse Hungama, house, disco and techno party Naturalia, the female-led immersive collective Shotgun Carousel, Village Underground favourites and lots more.
Fun Fact: The venue will have holographic artwork installations by Fred Butler, the women behind Lady Gaga's Telephone hat.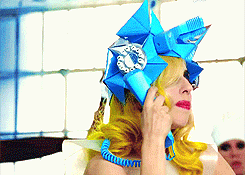 How do I get there? Colours is a 10-minute walk from both Old Street and Hoxton stations.
Where should I eat?
Cult wing joint The Orange Buffalo – the venue's current restaurant in residence is on hand for all your pre or post-gig chicken-based needs. As well as award-winning buffalo wings, they also serve lunchtime buffalo chicken salads, vegan Korean style cauliflower wings and a banging plant-based burger.
https://www.instagram.com/p/B01MtKAH8-7/?utm_source=ig_web_copy_link
What are the drinks like? From daytime coffees to craft beers and a menu of colourful cocktails, Colours has a beverage for every thirst.
Anything else? The venue is open 7 days a week from midday to late.
Grab tickets for upcoming shows at Colours, London through Ticketweb.co.uk